Tungsten Electrodes
Forgeweld are now able to supply Huntingdon Fusion Techniques new recipe Multi-Strike tungsten welding electrodes.
Used in the company's Multi-Strike tungstens, this new material greatly enhances electrode life, multiplies the number of strikes per tungsten and does not contain any radioactive material. It can be used on aluminium ands its alloys as well as steels.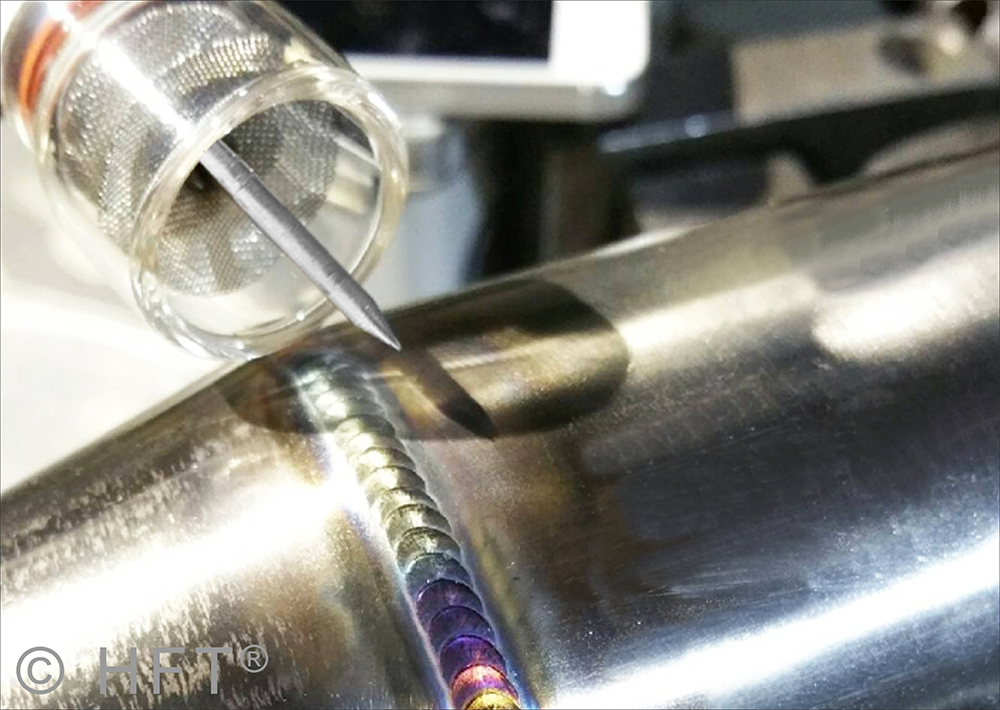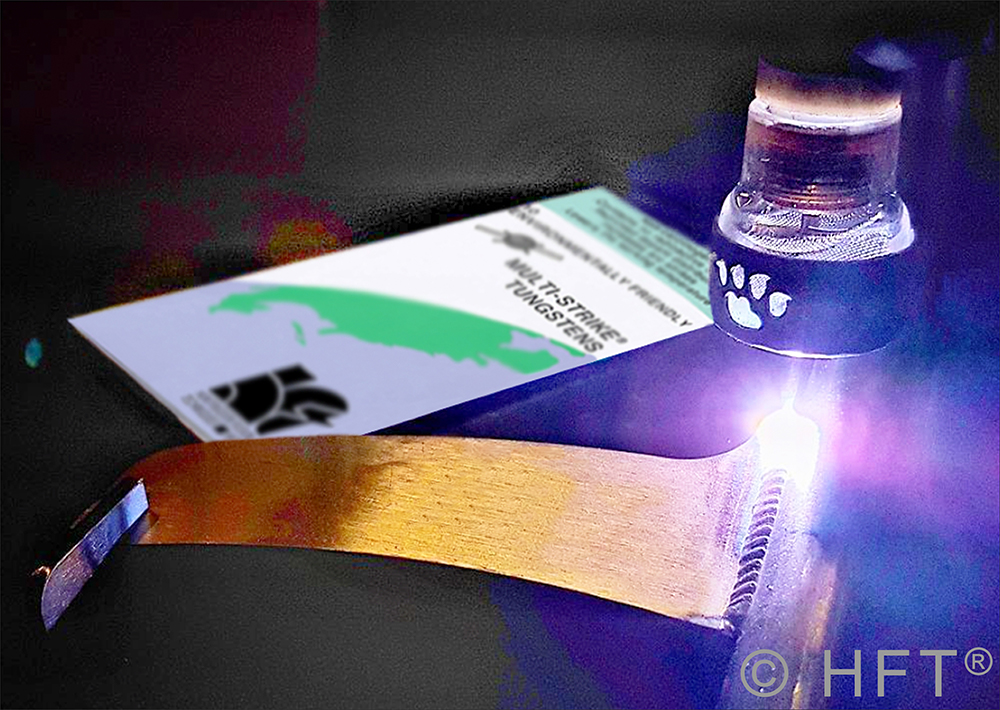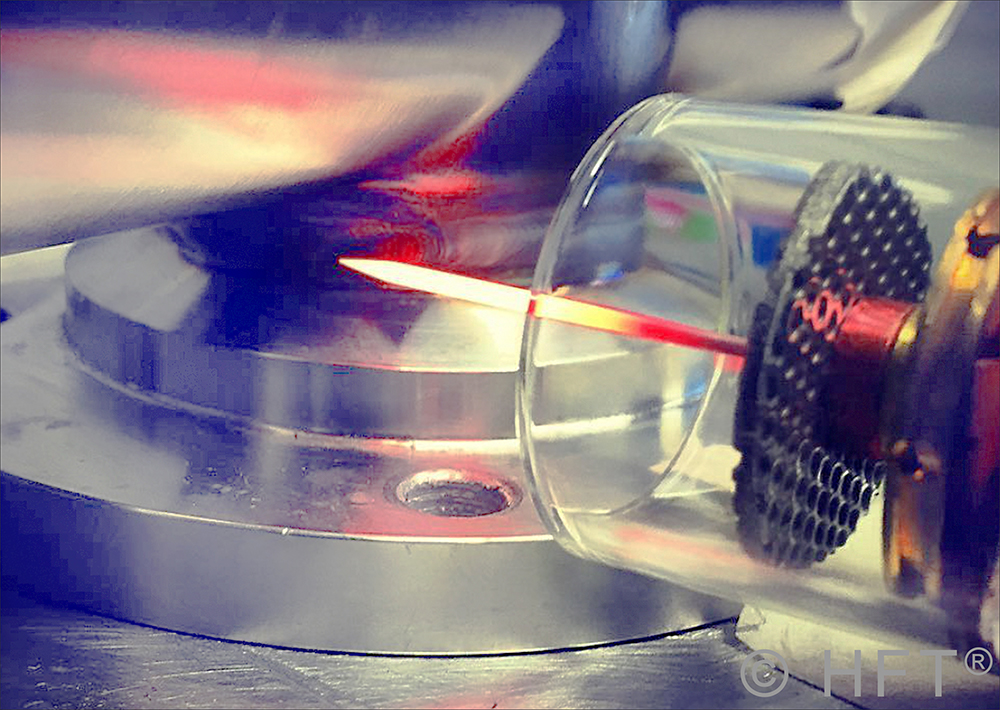 No Radioactive Elements
Unlike tungsten-thoria, Multi-Strike tungstens contain no radioactive element. Where Health and Safety authorities or others are concerned about the radioactive or carcinogenic effects of thoria, Multi-Strike tungsten electrodes are a high quality alternative.
Twice the Striking Power
Because of growing concerns of potential hazards of ingestion of radioactive dust, Multi-Strike tungstens contain a new dopant to replace Thoria and eliminate the radioactive content found in other electrodes.
The new recipe dopant has only half the density of Thoria, so with the 2% of our new dopant included, there is twice as much striking power because of the improved distribution of the dopant.
Further more the mixture of the rare earth dopants allows good welding results from low to high current levels.
TEG-3
The TEG-3 grinder has some unbeatable features:
Consistent and repeatable points every time.
Eliminates arc flicker or wander by grinding points longitudinally.
Accepts sizes from 1.6 - 4 mm as standard, with other sizes catered for on request.
Savings from eliminating the constant replacement of workshop grinding wheels alone provide rapid payback.
With properly ground tungstens & the special pin vice accessory for short tungstens, the active life is significantly increased.
Extraction system available for removal of dust generated when grinding.
When the length of the tungsten becomes too short to grind safely, then the pin vice accessory is needed. This pin vice is specially designed to grind short tungsten lengths.
When grinding short tungstens the multi-holed tappet is removed and replaced with a single holed tappet that fits the pin vice assembly. The pin vice then allows the tungsten to be rotated and ground.
We also supply a wide range of other products for pipe fabrication and welding, including:
Argweld® Trailing Shields
Argweld® Backing Tape
Argweld® Flexible Enclosures
Argweld® Nylon Purge Plugs
Argweld® Water Soluble Purge Film
Techweld Tungsten Electrode Grinders
View our tungsten grinders